London:
So the biggest mistake I have made on this trip so far is buying the London Pass. The London Pass gets you into all of the tourist attractions around the city without paying each time. You can also skip lines as well. I could see how this pass could have been good if I planned out my weekend differently. Oh well I still have one day on the pass so I guess I'll have to go back to London and use it within the next year.
So even though I didn't utilize my London Pass I pretty much saw everything I wanted to see and I am now a pro at the Tube. I had a busy Sunday planned and woke up feeling refreshed and glad I took yesterday afternoon off. I had made plans to meet up with Tony and Vivian who were leading a Rambelers walk through down town London. Paul the mini-bus driver was meeting me at Paddington Station at 5pm for some dinner and sightseeing. It was a Cotswolds reunion. I met up with Tony and Vivian at the Green Park station. Not knowing how long it would take to get into the city from the airport I left myself plenty of time. I arrived about an hour + early so I enjoyed a breakfast across the park and some people watching. Since doing the riding and walking my metablism is super spiked. I am starving all the time to the point of being naueasuated if I don't eat. Its rather annoying. After a big breakfast I met them in the station with about 5 other Ramblers. Again I was the youngest. Tony and Vivian planned the walk to lead through Green Park, Hyde Park, and Regency Park ending in Camden Market. Tony took us on a tour of some of the war memorials and filled the walk with interesting triva. We walked past Buckingham Palace as well. The parks were beautiful. Think Boston Common and Central park style but with a lot more horses and flowers. The walk lead past the building where Alexander Flemming discovered penicillin and back past Paddington Station. We stopped for a coffee break as a rain cloud was passing overhead. The route then followed the cannals and we got to see all of the canal boats and learn some more trivia. When the electric company was installing their cables throughout England they layed most of them along the cannals which were easy to access and had flat surfaces. We ended our walk in Camden Market. Camden market was a huge horse spot back in the days of using the cannals to import goods from other parts of the country. The horse industry boomed in this time period and Camden Market square was dedicated to them. There were beautiful bronze statues of the horses. I didn't get pictures cause Camden Market is now currently a huge shopping center jammed packed with people. I didn't feel safe digging out my camera. We somehow made it through the crowds (I almost stepped on a dead rat) and headed to the busses. I was trying to get to the Tower of London but they were doing repairs on one of the lines and it got very confusing. I needed to take a bus to Kings Cross Station and then catch the circle line to the tower. Tony and Vivian guided me to the bus and I had to say good-bye to them again. I boarded my second double decker Red bus and headed to Kings Cross. I was so determined to get to the Tower of London I didn't have time to really appreciate Kings Cross. It was a beautiful station. I didn't get to see Track 9 ¾ but while walking through I swear I saw Ron and Harry Potter. There were these two boys that were standing there that looked identical to the characters. I smiled and continued on.
The walk with the ramblers was longer than I expected and I only had 2 hours to do some sight seeing and minuver the tube to get back to meet Paul at 5 at Paddington. The tower of London was my top priority.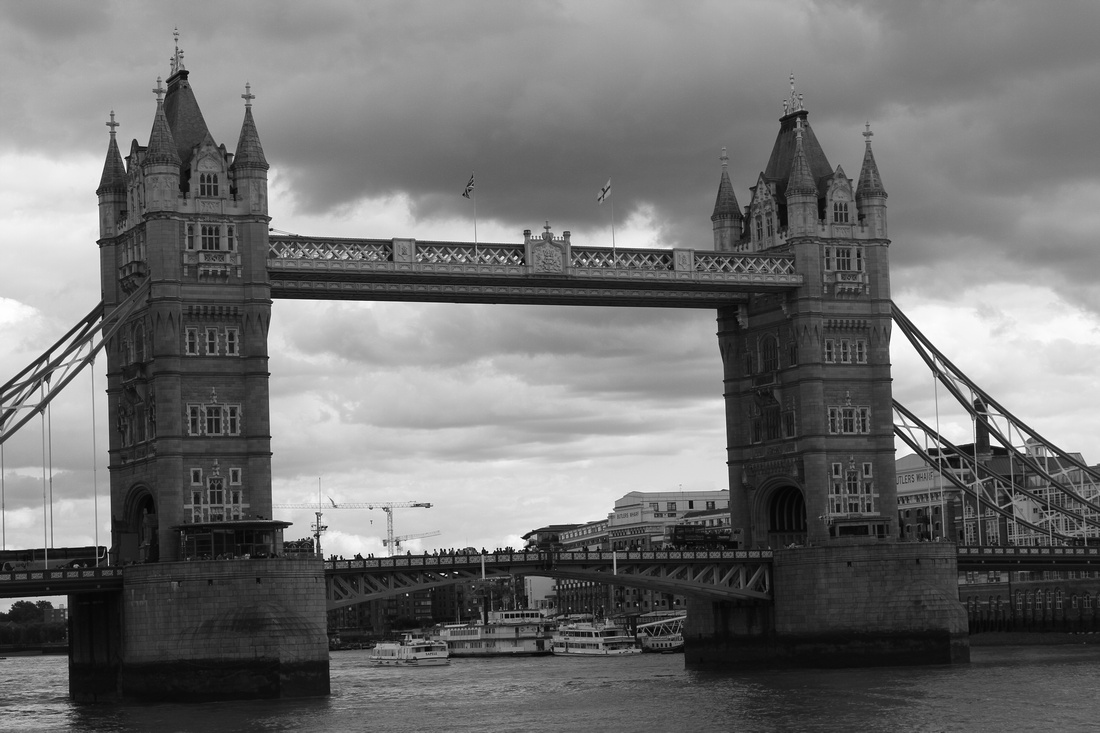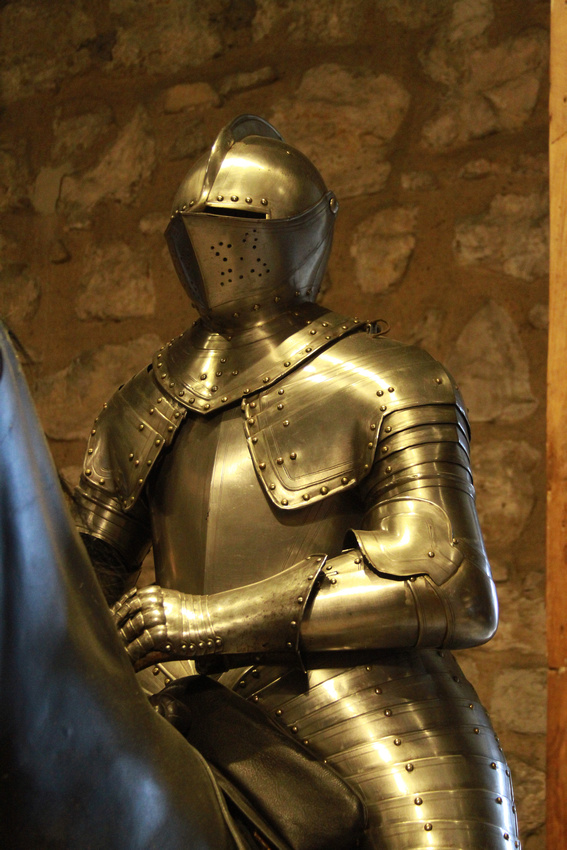 I have to say I was kinda disappointed. I have read so much about it and have this idea in my mind and in real life it was much smaller than I anticipated. It was cool to walk around and soak in the history that I knew happened there. This was difficult while trying to avoid tourists. London along with Bath made me realize how much of a country girl I am. I enjoyed walking around the tower and seeing the armory display. Got some good pics of the Tower Bridge and headed back to the tube. So the Tube is over 100 years old but man they need to update and add air conditioning. Phew it was hot and stinky on there.
Wesminster was on the way to Paddington so I decided to hop off the Tube and take a few pictures. The London eye was across the river so I was able to see and photograph that as well.
I headed back to the Tube and to Paddington station. I arrived in time to change my outfit and met up with Paul. Once we met up and I decided that my feet were killing me and I was starving to death. We headed to Camden Market where I had been earlier in the day to grab a bite to eat outside since the weather was being nice. We took a slight detour through Piccidely Circus aka London's mini-Times Square and off to Camden Market. We ate dinner in a nice outside restaurant and this side of Camden Market was different from where I was earlier in the day. It was more like Faneule Hall with street performers and artists. Dinner was pizza, which was a bit silly considering I was heading to Italy tomorrow, but it was very tasty. We decided to do a Pub-crawl through London starting with one of Paul's favorite pubs on the River Thames. Easiest way to impress a girl : take her to a pub on the River Thames over looking the Parliament building and Westminster Cathedral on a beautiful day with an amazing sunset. The drinks were delicious and the views and company made it even better.
After we finished our drink we continued walking down the river towards the Millenimum bridge ( I had just watched Harry Potter the night before and wanted to not only see the sights but also see scenes from the movie). We passed the Eye of London and also MI5 and MI6 buildings (no James Bond though). The sunset was beautiful against Whitehall which my tour guide may have had to google to find out what it was. We made it to the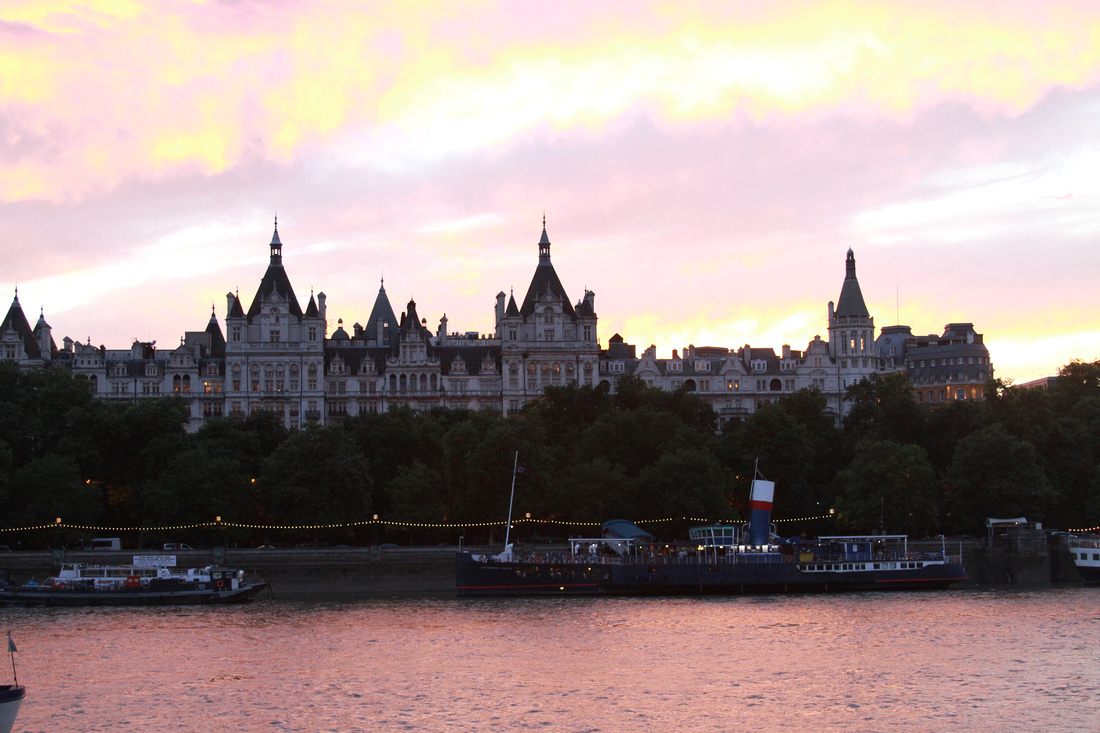 Millenumum bridge and looked down the river to see London Bridge all lit up for the night. St. Paul's Cathedral was in front of us and was beautifully lit up. We stopped at another pub before figuring out how to get back to the airport. Paul was nice enough to accompany me back to the airport so that I didn't' get lost and also cause it was late and I didn't feel like riding the Tube by myself that late.
I am so glad Paul agreed to join me in London and show me the sights that I would have otherwise missed not really wanting to explore on my own in the evening/night.

We arrived back at the airport at 1 and I decided it was silly trying to go to sleep when I was going to have to leave for the airport in 2 hours for my flight to Italy. The hotel bar was still open so we spent the rest of the evening sipping Cider and chatting till my bus came to pick me up and throw me into the insanity that is Heathrow Airport.
I bid good-bye to my Mini-bus hero/London tour guide and sadly left England after an amazing three weeks there. I am counting the minutes till I can go back and have another adventure in this beautiful and friendly country. I have met so many lovely people that I will continue to stay in touch with and who really made this trip what it was. Next stop Italy.