I woke up a bit rough from rough from staying up late the night and a few ciders.
We are off to Warwick Castle and to see my friend Beth who I rode with in Wales. The drive to Warwick was a lovely drive through the countryside. There are so many baby lambs in the fields. I squeal a level that apparently only dogs can hear. They are so cute and such a true sign of spring. All of the fields are brilliant yellows and greens and all of the flowers are blooming in the gardens.
We arrived at Warwick Castle around 11. The weather today was absolutely lovely. Sunny sky, nice and warm and a few puffy clouds in the sky. Warwick is beautiful castle and the grounds were beautiful. You enter into the peacock gardens and conservatory before entering the Castle grounds.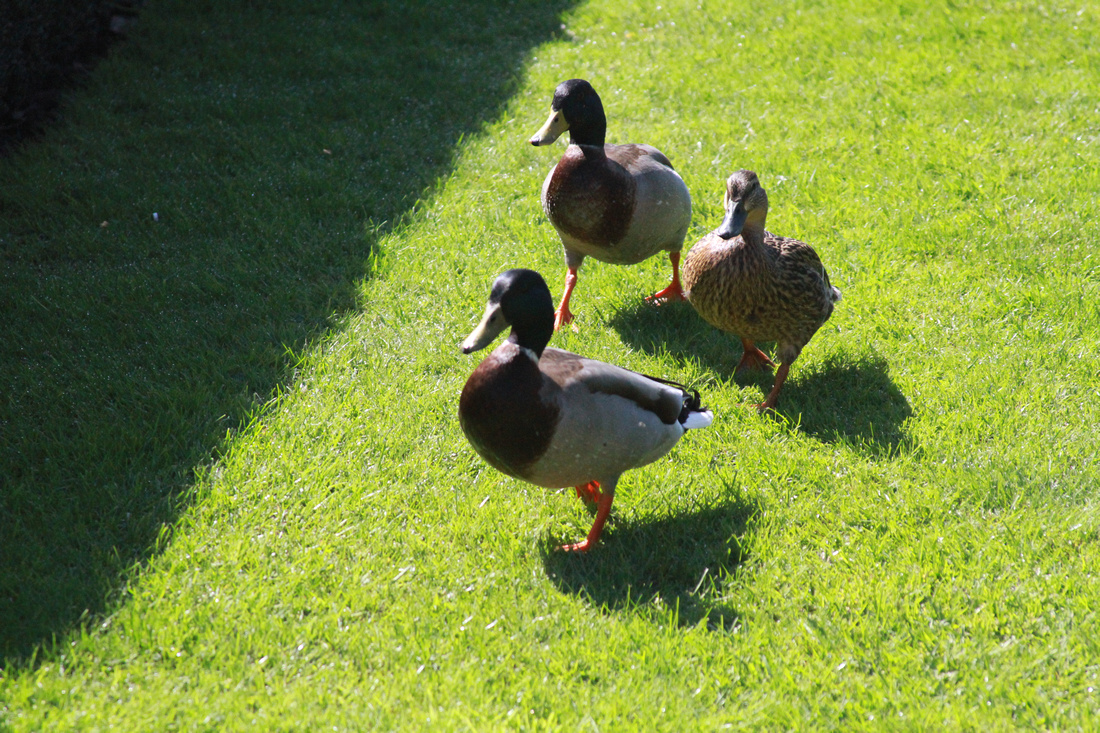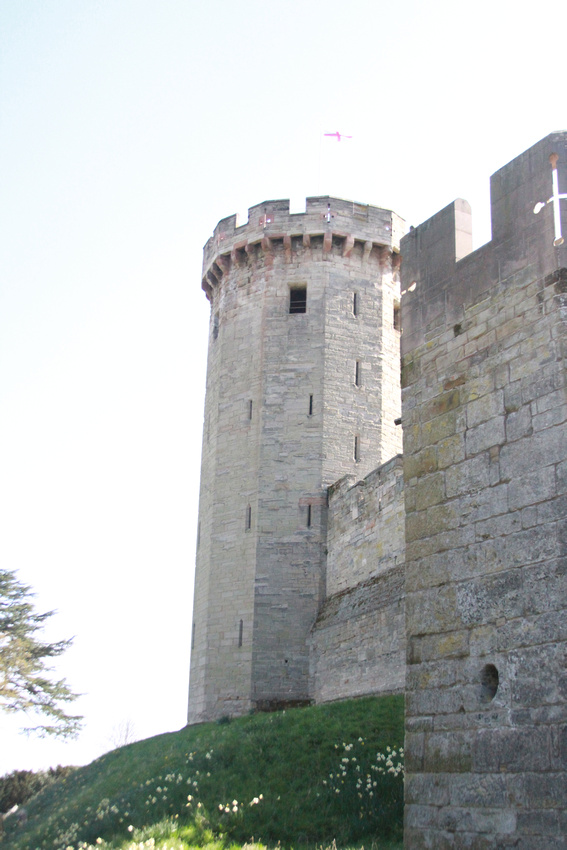 We climbed the stairs to the tower and ramparts to walk along the top of the castle wall. It was 520 stairs throughout the walkway. 520 teeny tiny stairs. It was the original stair master. You must have had to been short and skinny back in the days of the middle ages. There wasn't much room in these towers to maneuver around.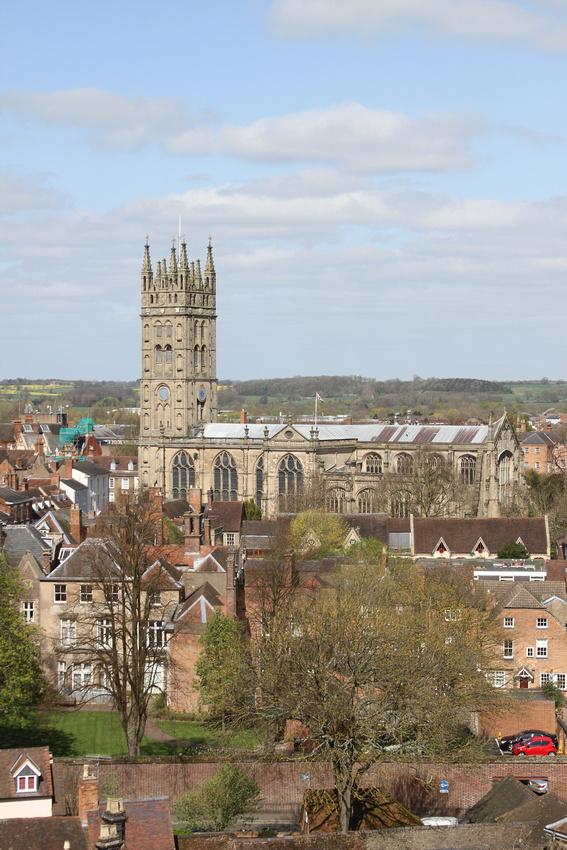 We walked through the inside of the castle and they had all the rooms decorated with statues reenacting the different castle scenes from the original battles. The second half of the house was set up to represent how the house and castle were used during the 1920's. It was like walking through Downton Abbey (which is near by Pauls' house but is closed during this week. boo)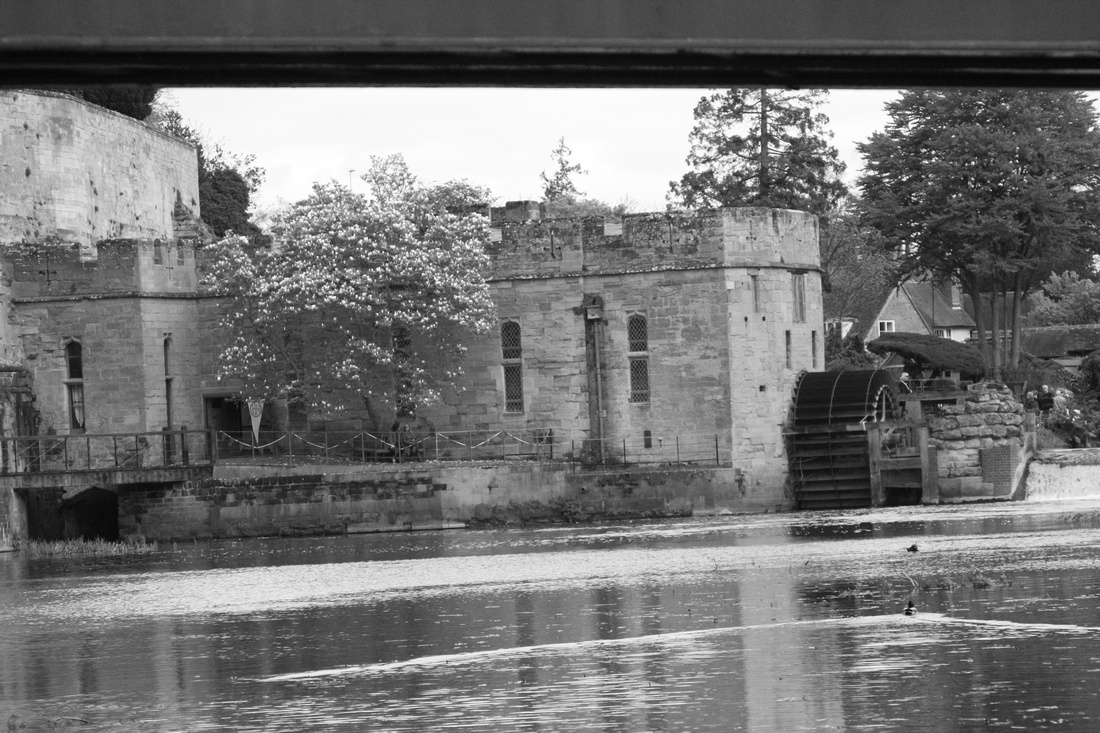 We walked around the castle grounds and sat down on the riverbank to watch the ducks swimming around. There are mallard ducks everywhere. They are my favorite duckies.
We finished walking around and headed back to our car to have our picnic lunch before heading to see Beth. While we were waiting for Beth to text us back with directions I had a lot of fun taking pictures in the car. Paul has recently purchased somewhat I use to think were ridiculous sunglasses. After taking some cool photos in the reflection of the lenses I have now realized they are super fun for photography. Also they work well as a mirror if I need to fix my hair or put on lipstick or something like that.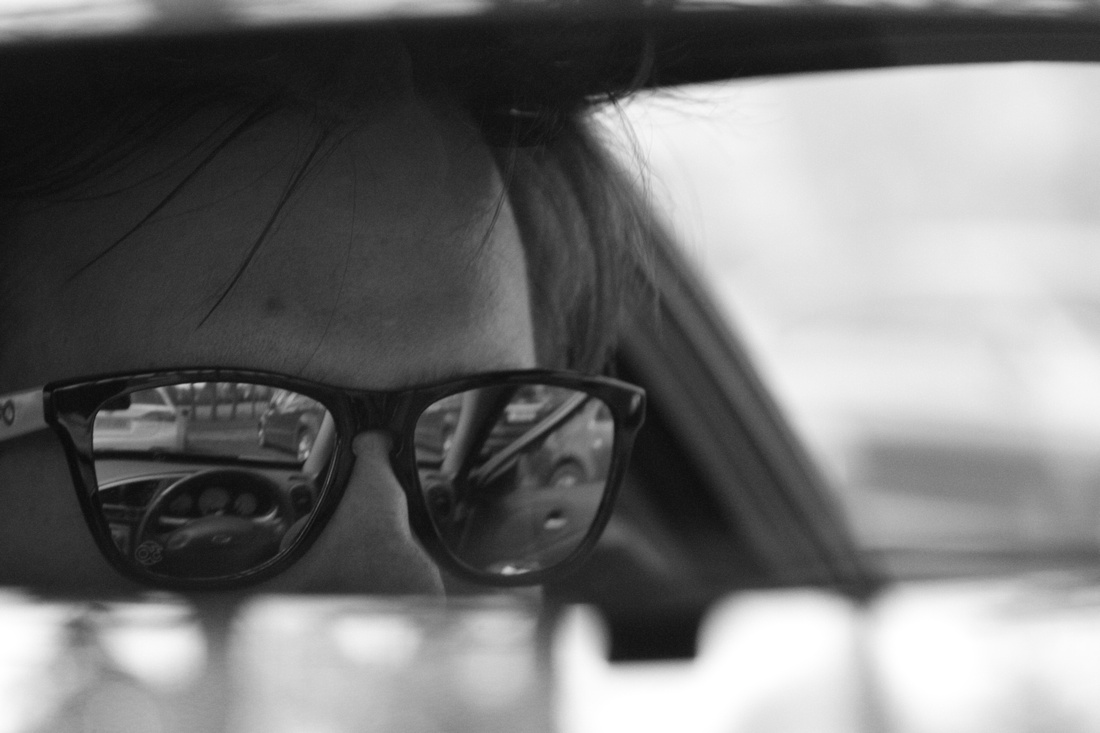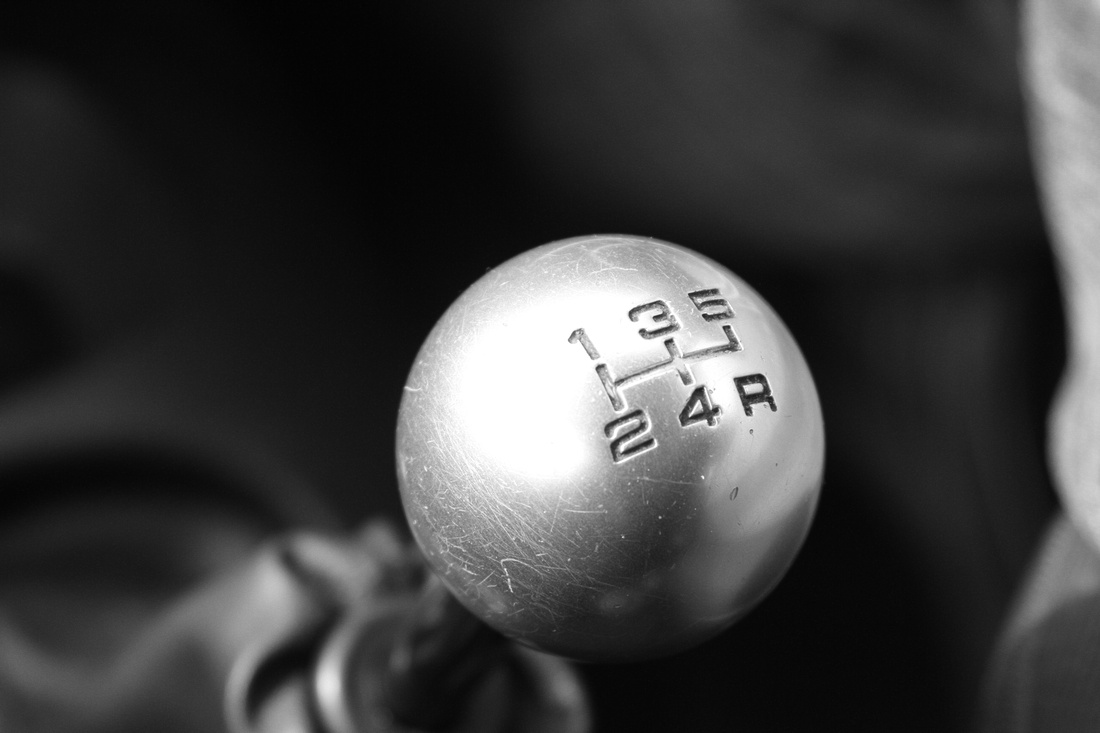 We drove for about 20 minutes until we got to Beth's barn or yard as they call them here. It was so good to see her again. We fought trying to get the gate lock open for a while. Paul even gave it a go with pliers and a screwdriver to no avail. So we all hopped the fence. We met her pony Remus who was a bit grumpy after having to go on two rides that day. We went on a mission to find his rain sheet he had lost in the paddock the day before. Then we met and EPIC pony with an EPIC mustache. I can't remember what the pony's name was but I am going to call Watson in honor or Watson in Sherlock who in the past season had a ridiculous looking mustache. Many draft and cob horses have mustaches this however was like a sea anomie on his face. He was very sensitive and proud of his mustache.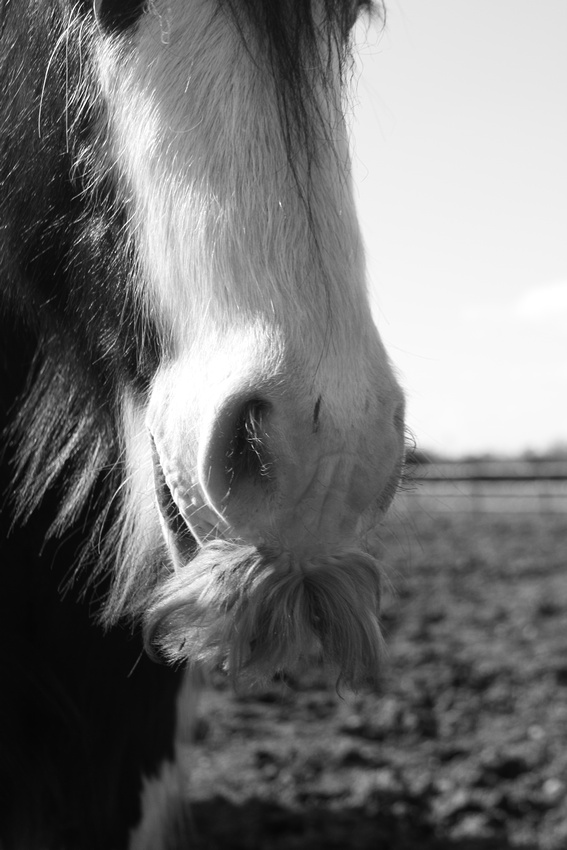 We found Remus' blanket he had lost. Somehow he had gotten out of it and completely turned it inside out without breaking, ripping or undoing any of the straps. I told Beth she was screwed. She had purchased a Houdini pony.
Beth asked me if I wanted to try her pony and of course I wanted to. We decided to take a walk around the block. Paul stayed behind and took a snooze in the car while we had some girl time. Remus screamed in search of friends the whole ride but was happy to go for a little walk. He was fun to ride and had a stampy pony canter cause he had his wellie boots on to protect his bare feet.
We got back to the barn and played with the lambs at the barn a bit and then packed up to head to Beth's house for dinner. Beth's parents Eileen and Jim had invited us for a curry dinner.
I forgot what a crazy driver Beth is and I felt like we were in a rally race following her along the streets of Birmingham. We made it to the house in one piece and walked into a beautiful home that smelled amazing from the food that was cooking. The back yard opened to extensive garden that was all in bloom. The house reminded me a lot of my dad's house. Dinner was amazing. It tasted better than it smelled. Beth's mum was an army brat so she and Paul swapped stories over dinner.
We left early cause both of us were nodding off at the table. Fresh air and sunshine and a late night the previous day will do that.
We are off to explore the towns in the Cotswolds tomorrow.
So the title of today's post is a tradition that my nephew and my sister's family do every night. At dinnertime you go around the table you ask everyone what the best part of their day is. I love this idea and Paul and I have adopted it whenever we are together. For today the best part of my day was sitting by the river bank relaxing in the sun watching the ducks. For Paul it was watching me ride off on the pony. He said I looked so happy when I'm riding.