I decided to break up Friday cause it's really two completely different posts Old world an new world.
We said a sad goodbye to Pauls' parents had a minor incident with the car maybe hitting the side of the garage.. and after some bad words were on our way to London. Our first stop was Hampton Court Palace. I am a huge history nerd and Henry the VIII is one of my favorite people in history. Hampton Court Palace was one of his main palaces in London and it was beautiful. This weekend marked the 300 anniversary of the Georgian Rule when parliament voting in and installing a non-British ruler.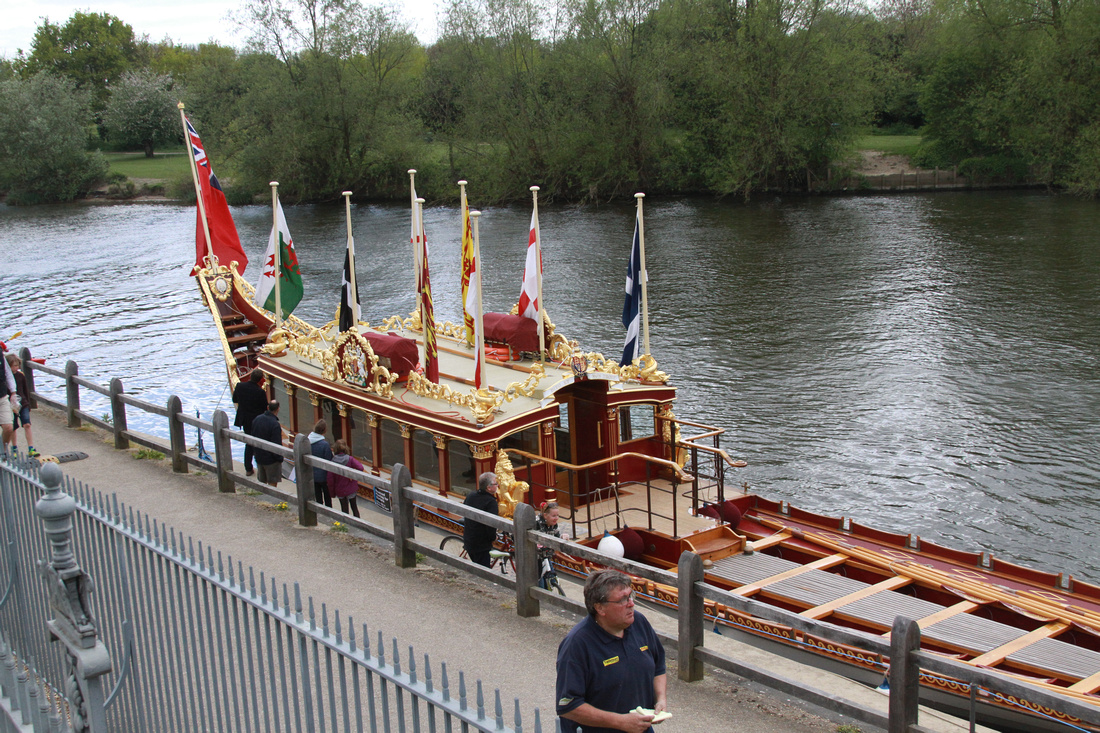 Hampton Court was alive with the new King George's arrival. They have actors dressed up and acting throughout the palace which I thought was very cool. We just missed the arrival of the king on his fancy barge a the stupid GPS was driving us in circles trying to find a place to park. We grabbed our map and itinerary for the day and headed into the palace. There was a horse demonstration starting in about 10 minutes so we headed out to the gardens to watch them. Paul had been getting lessons in horse colors for the past week so I was excited that there was a blue roan horse in the mix. My friend Shana's horse Rio is a blue roan which isn't a common color so I was happy to have him see what color Rio turns in the summer. Also this blue roan was BEAUTIFUL. I want a chunky draft mix for my next horse. We watched the horse display and then went in search of something for lunch.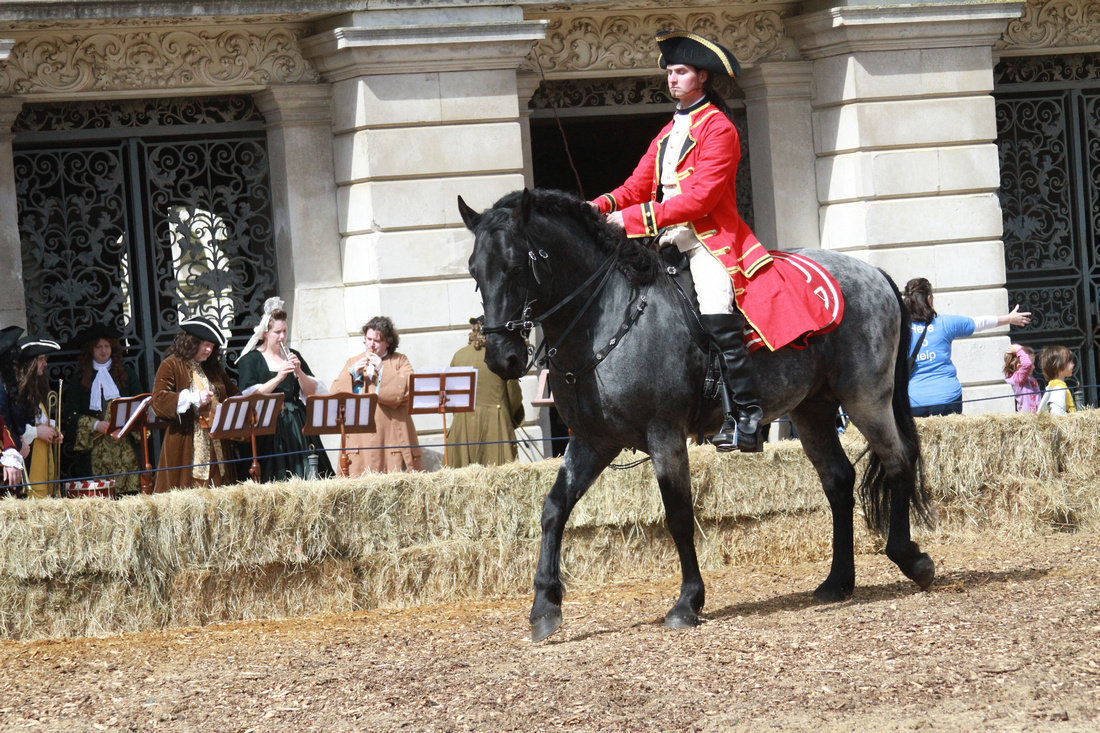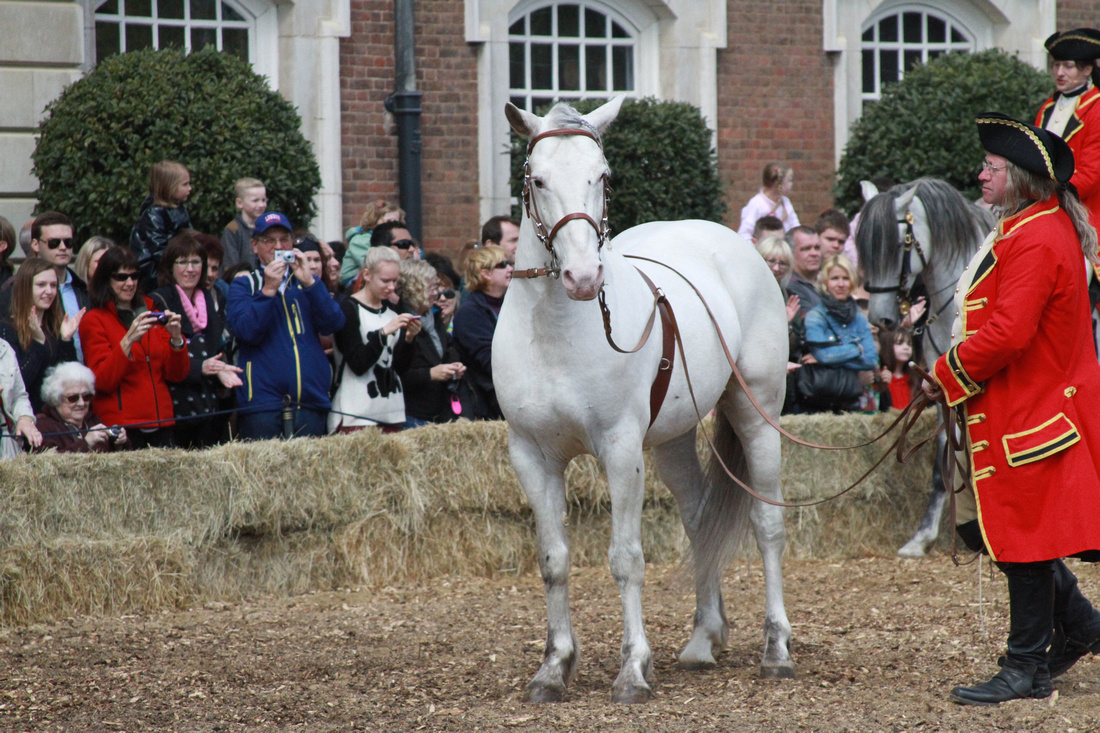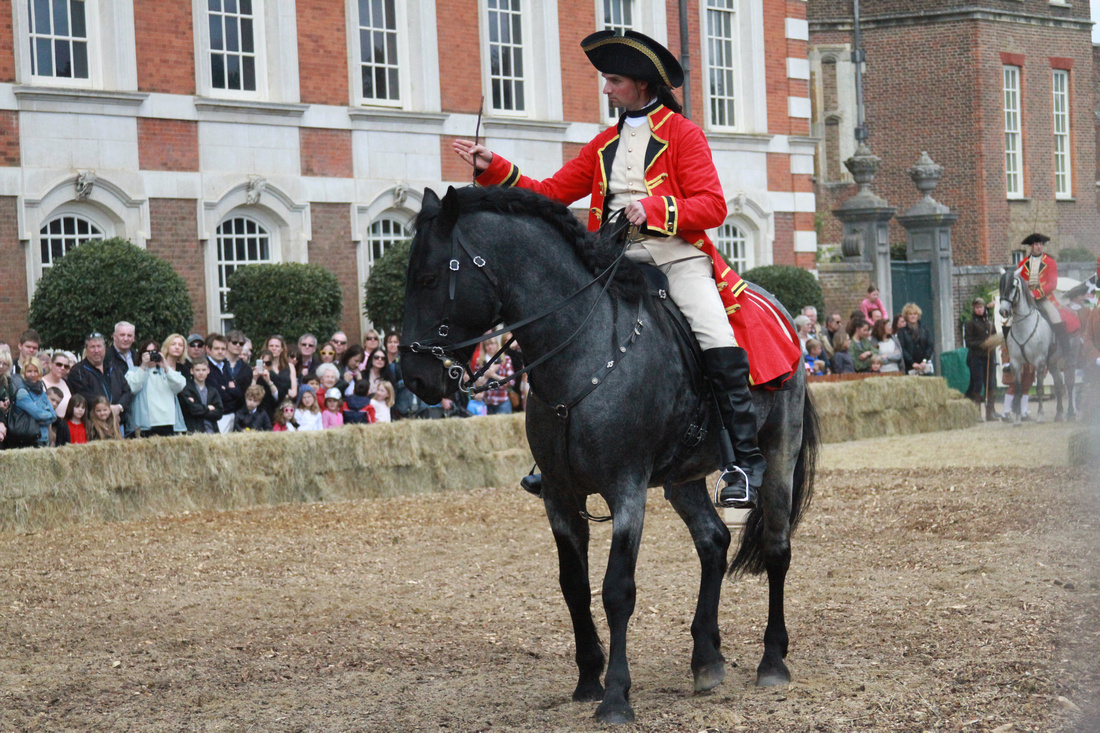 We enjoyed a delicious lunch in the castle kitchens. Queen Elizabeth had these kitchens commissioned far away from her rooms so she wouldn't smell the food cooking. After lunch we toured king Henry VIII's royal apartments and got the run down on his many wives. Some clouds were rolling in so we decided to explore the gardens that were tempting us through the windows.
The gardens were lovely and we strolled through them. It's cool to walk through something that has been there for years and to think about all the history and scandal that has taken place in these gardens.
Time was ticking by and we had to head out to our next adventure.. leaving the history behind and entering a different magical world.