Today was much better than yesterday. I had a lovely breakfast in the manor house with a couple that was walking and another couple that were staying at the B&B while the wife was attending a painting class. Breakfast was pretty good. I need to specify that I want my eggs well done this morning was a bit runny. I had a good night sleep. The stars outside my window were amazing. View from my front window into the court-yard.
I did however have 2 mosquitoes buzzing around my room. I killed one and the other elidued me. I eventually hid my head under the covers and forced myself to go to sleep. Today was pretty uneventful. I think I had my fill yesterday.
I was dropped of in Wotton-Under-Edge where I could have ended last night 4 miles from my B&B but with the crisis yesterday I just wanted to get to the B&B. The town had some shops including a pharmacy where I desperately needed to go to stock up on blister Band-Aids (I have been getting quite creative with what I have in my first aide kit but it wasn't cutting it. I needed a restock. I also needed a new pair of sunglasses and some more elastics for my hair whereas mine are getting a bit stretched out. I also stocked up on some more cheese, bread and tomatoes for lunch for today and tomorrow. I headed off. The walk started off through a church where I proceeded to strip off some layers of clothes (hey now !!) into a tank top and put on loads of sunscreen.. It was hot today. The trail wondered through some back lanes and a lovely little stream.
Apparently it was morning naptime. I passed some sleeping ponies and sheep on the way.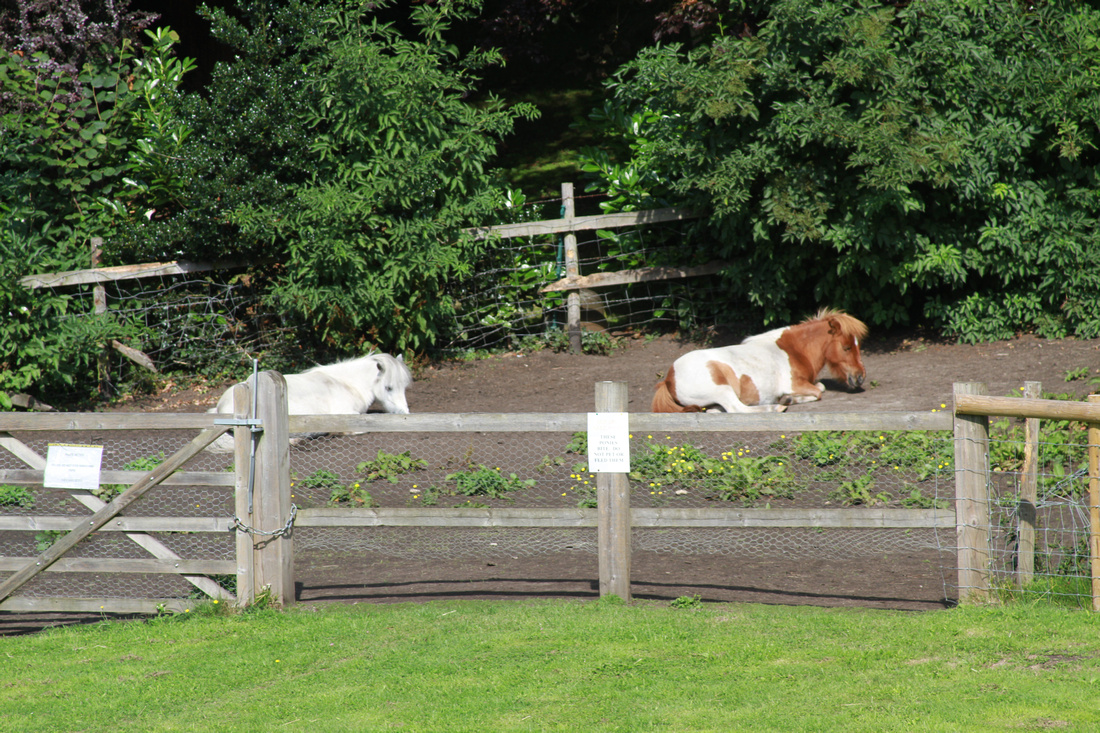 Guess what the beginning of the walk was after the town? UP UP UP.. I climbed upwards and passed a lady walking a horse and puppy. She said that today was a lovely hike and pretty easy walking. She was right. At the top of the hill I wondered through some fields and into the woods. The views over the town again were beautiful. I went through so many little lanes that were tunnels of trees.
I really appreciate the Cotswold's signs that have mileages on them. It gives you a better gage than the map on how far in miles you have to go instead of a section of your finger on the map.
As I was entering Wortley.. Can you imaging living in a town with that name? The cutest puppy greeted me. Most of the dogs I have met so far are very friendly (minus the one who bit me at the pub tonight). I was expecting this little pup's human to come around the corner but no one came. He must have been a town local out for a stroll. He looked at me very suspiciously wondering where I came from and what I was up to. I made some kissy noises at him and he came bounding down the lane all wiggly at me. I gave him a pat and he decided I could pass and started following me. He was very camera shy and got all upset as I snapped the picture.. I was quickly forgiven when I put the camera away.
Through the town (you know 5 houses) of Wortly and past a beautiful manor house I ended back up in the fields with some cute cows that I horribly insulted by calling them ladies.. This was a bachelor pad. All steers but still just as cute. More sleeping sheep were in the adjacent field trying to stay cool under the trees. Except for one poor shunned sheep sleeping all by herself.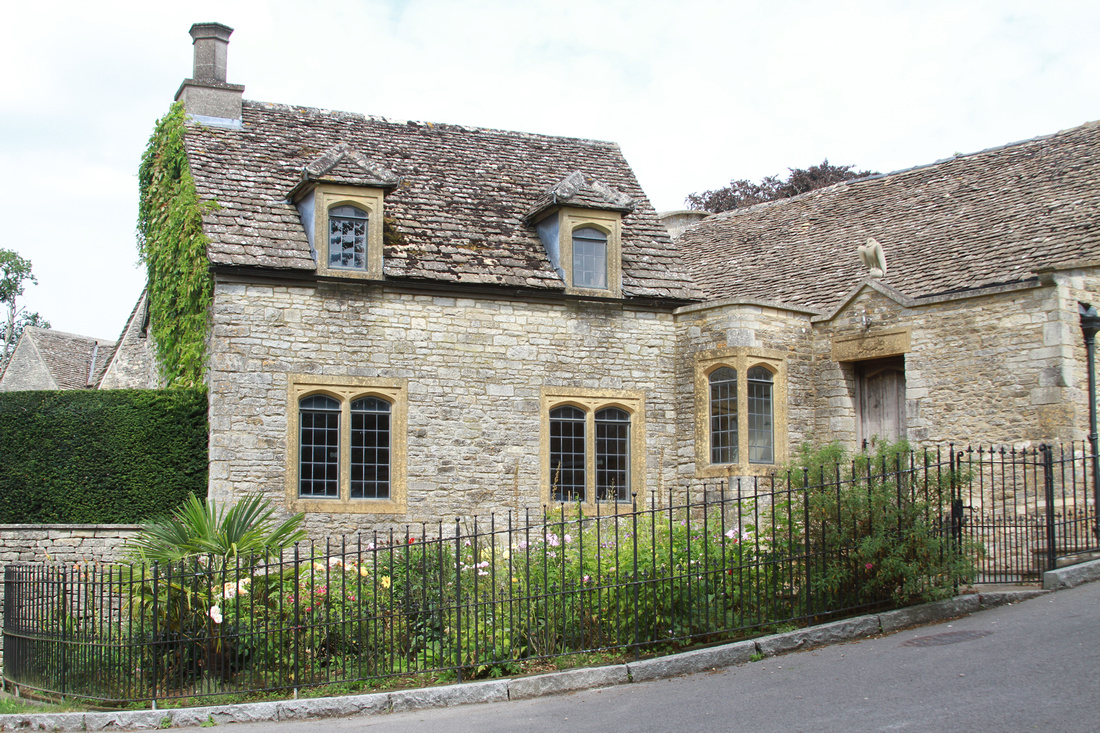 Through more tree tunnels these ones were full of young pheasants running around in the underbrush.
At the end of the lane were some polo ponies trying to escape the flies. I thought I had made a wrong turn somewhere and ended up in Scotland cause there were some Scottish Highlanders (cows that is) in the neighboring field also trying to escape the flies.
I strolled down the lane through a "hovel" I was told. Not a town but a few houses and one B&B. The owner of the B&B was walking down the street and chatted with me for a few minutes. His wife was also from Boston, First Boston aka in England not Second Boston in the States.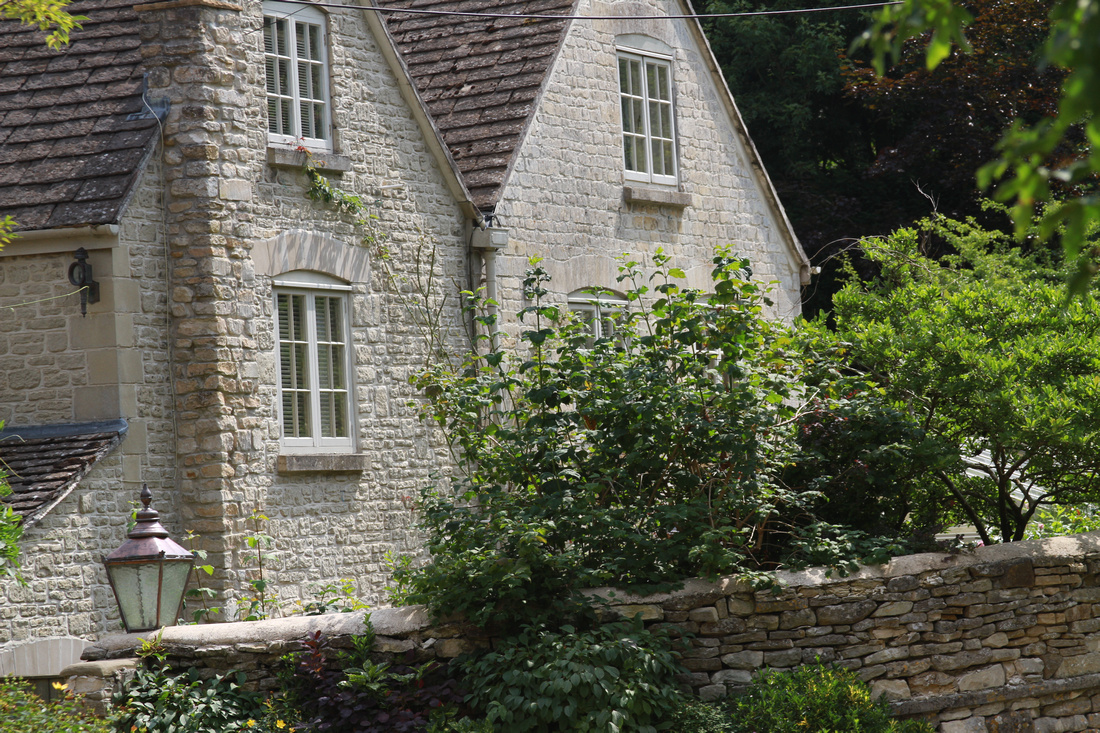 It was getting to be around lunchtime so I was on the hunt for a good spot. I came across a nice field. Nothing to special but it would do the trick. I wanted to find a nice cool spot in the shade. It was also time to change my socks and apply my new blister Band-Aids. This brand was recommended by my London walking buddies and they looked similar to the brand I had brought with me. After lunch of yummy bread with pumpkin seeds, cheese, and tomatoes I applied the blister Band-Aids and headed off.
The walk was easier today not to many hills to kill my knees and long flat roads, which helped me, walk faster. I came across a few cool buildings and houses today. The roads I was walking on had a lot of broken bits of rocks that had some fossils in them.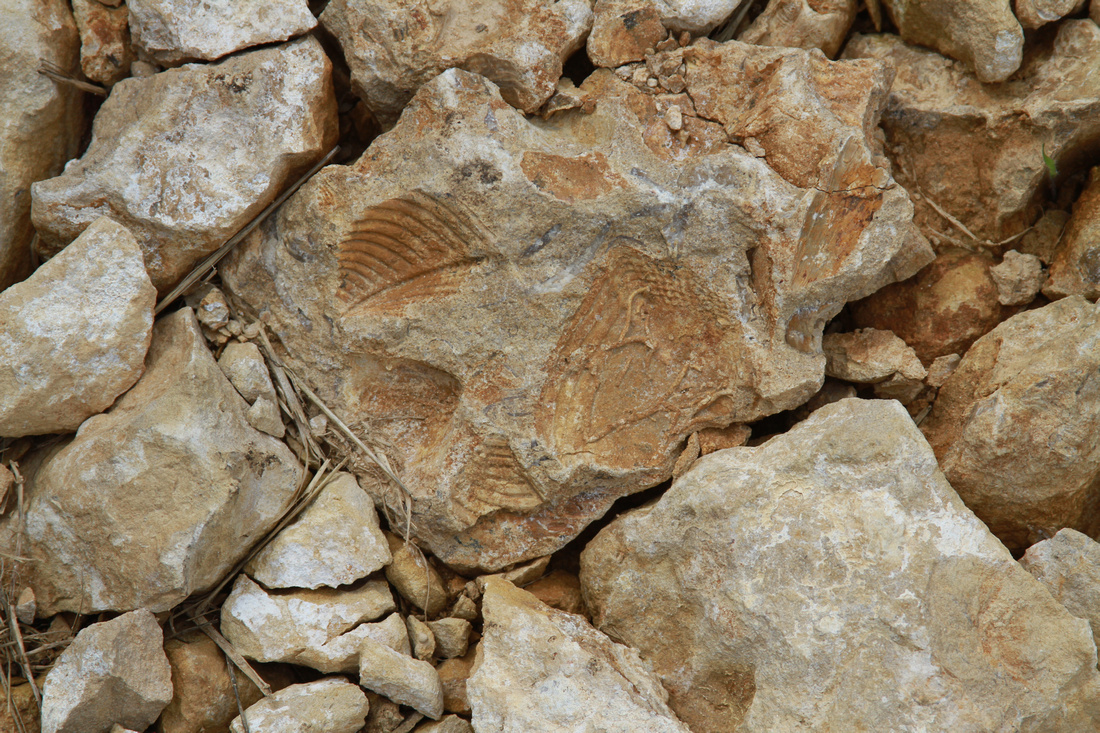 I came across this one garden today with the oddest garden statues. There were gnomes everywhere and other weird assortments of characters. The house down the street from them had a cute pig statue and some fake geese as well. This town must not be in the flower basket completions. Their gardens were slightly lacking.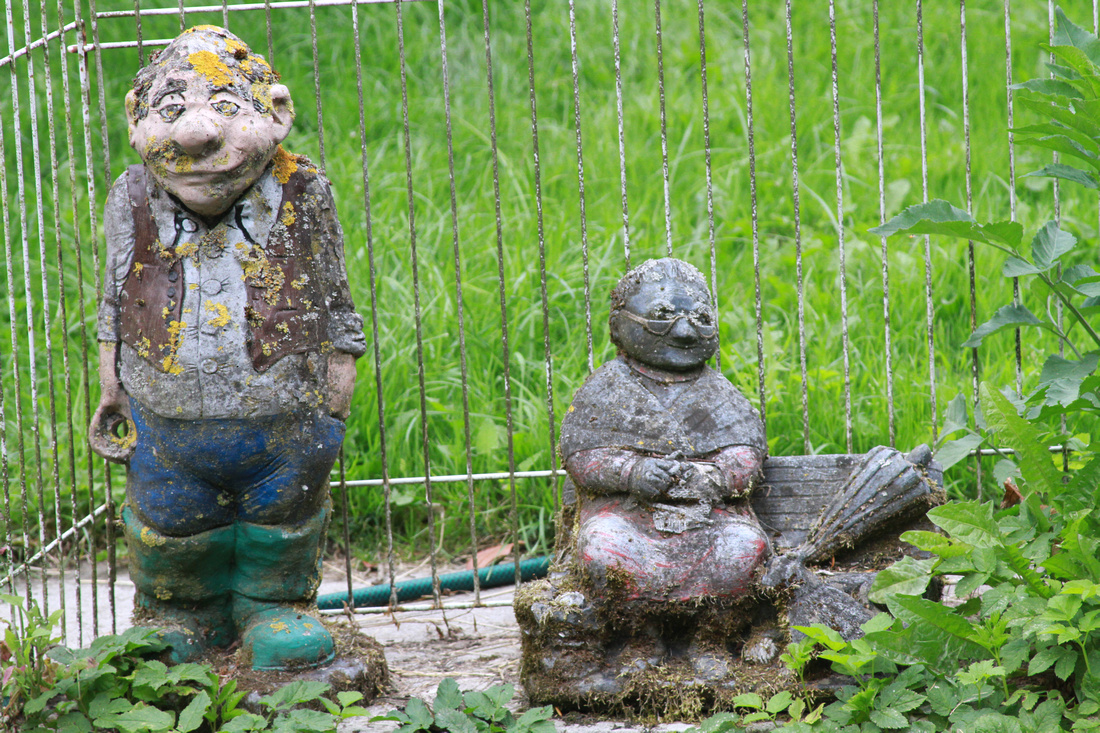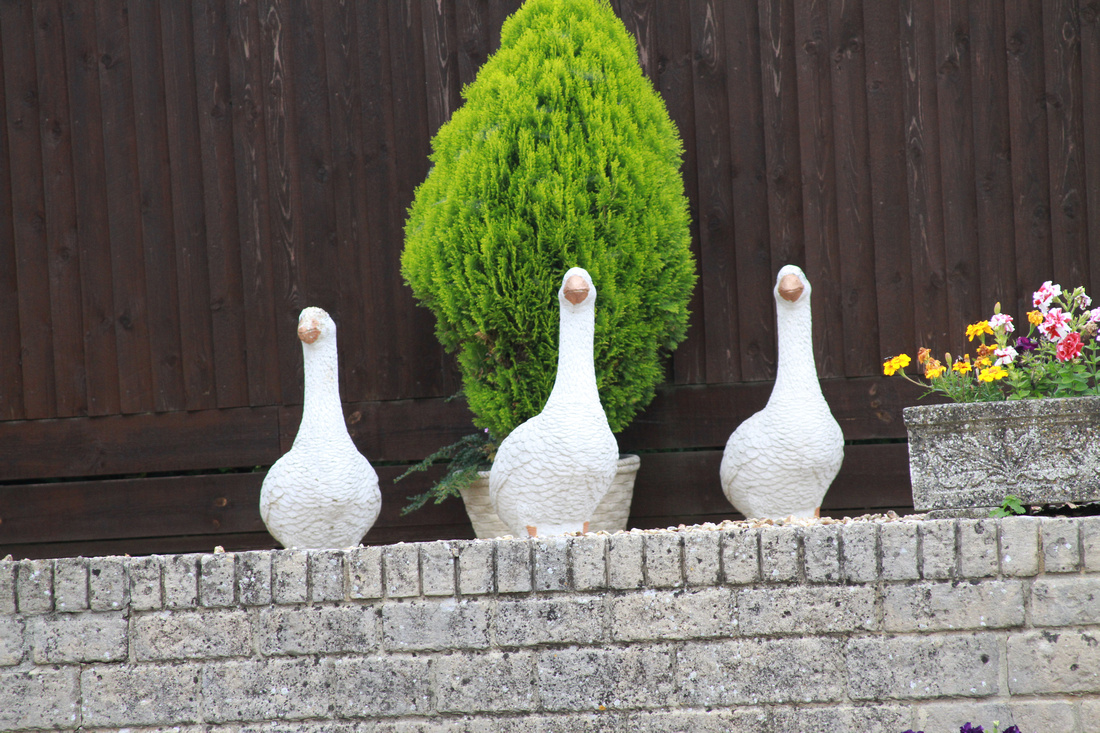 There was a very dark black cloud that was following me all day. I had my jacket wrapped around my camera in case this black cloud decided to do something. I passed a gentleman who said that it was forecasted to shower later on today. After saying good-bye to the gentleman I climbed over the fence into the next field. Well I ruined some poor lamb's day. I scared it as I came over the fence and it got tangled in some fencing. It got free but was convinced it was my entire fault. This was a sassy bunch of sheep in this field. Mostly when I pass through a flock they kinda move along and don't really notice me. These sheep were pissed I was disrupting their afternoon of grazing. They were shooting me dirty looks. Stamping their hooves at me. I thought they were going to charge me. Sassy ladies and babies.
The little guy I scared.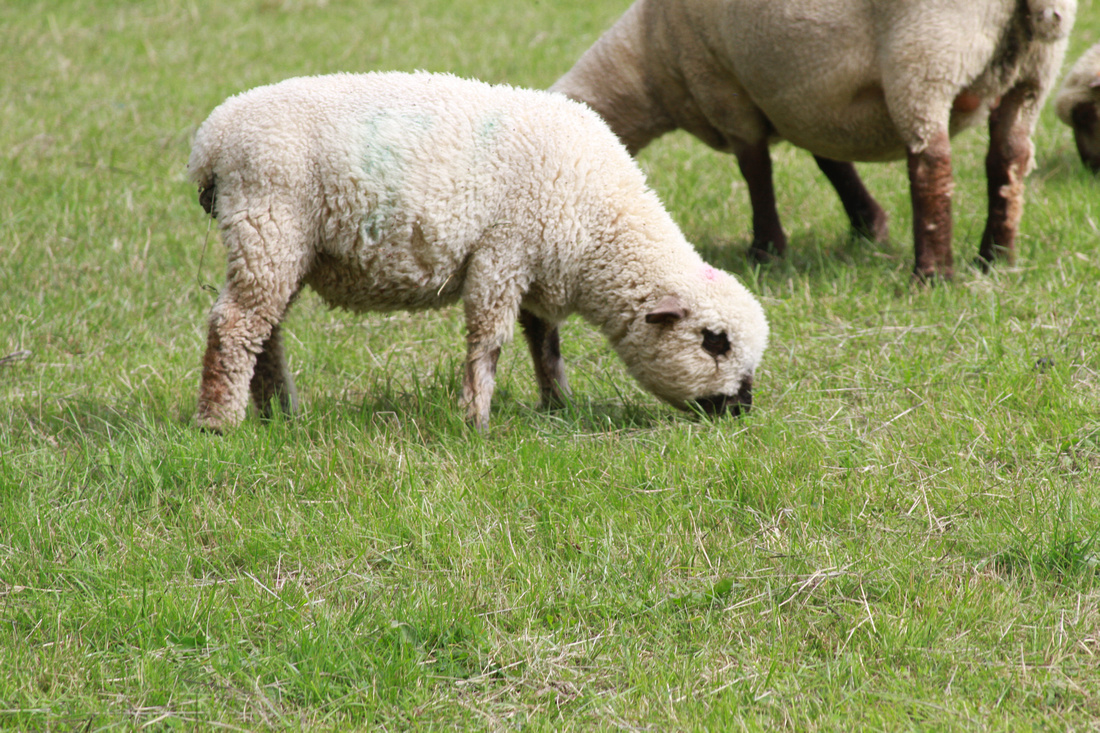 The next field had sassy cows.. It must have been something in the water in these two fields. I had one cow following me and others that shot me dirty looks and made me take the long way around the field.
I passed some beautiful churches today and this one town had really nice kissing gates (the typical gates I have been passing through). You basically push the gate open sneak in the little alcove and then swing the gate back to the original starting point. If there were someone in front of you I guess you would give them a kiss as you passed the gate? I think that's where the name comes from.
One of the last fields I crossed today had horses and cows turned out together in it. I immediately started laughing cause it reminded me of my friend Betty's horse back home. She owns a quarter horse like mine. Cowboys as cow horses usually use quarter horses. Mine use to be a cutting horse back in his early days before I got him. He loves cows whereas my friend Betty's horse sees cows and puts it in the fastest reverse I have ever seen on a horse. I took photo documentation for him to let him know that horses and cows can live together and get along.
I was almost to my destination. A few more fields and I should be there. This black cloud was still chasing me. The edge of this storm made for some beautiful fluffy clouds though.
As I exited my second to last field this beauty greeted me. Its owner was polishing up a second beautiful car in his driveway. We chatted a bit and he informed me that the last field I was crossing was a property that the owner of Dyson vacuum cleaners owned. I guess the Dyson guy was dumping millions and millions into restoring the entire property. His tree budget alone was 20 million pounds!!!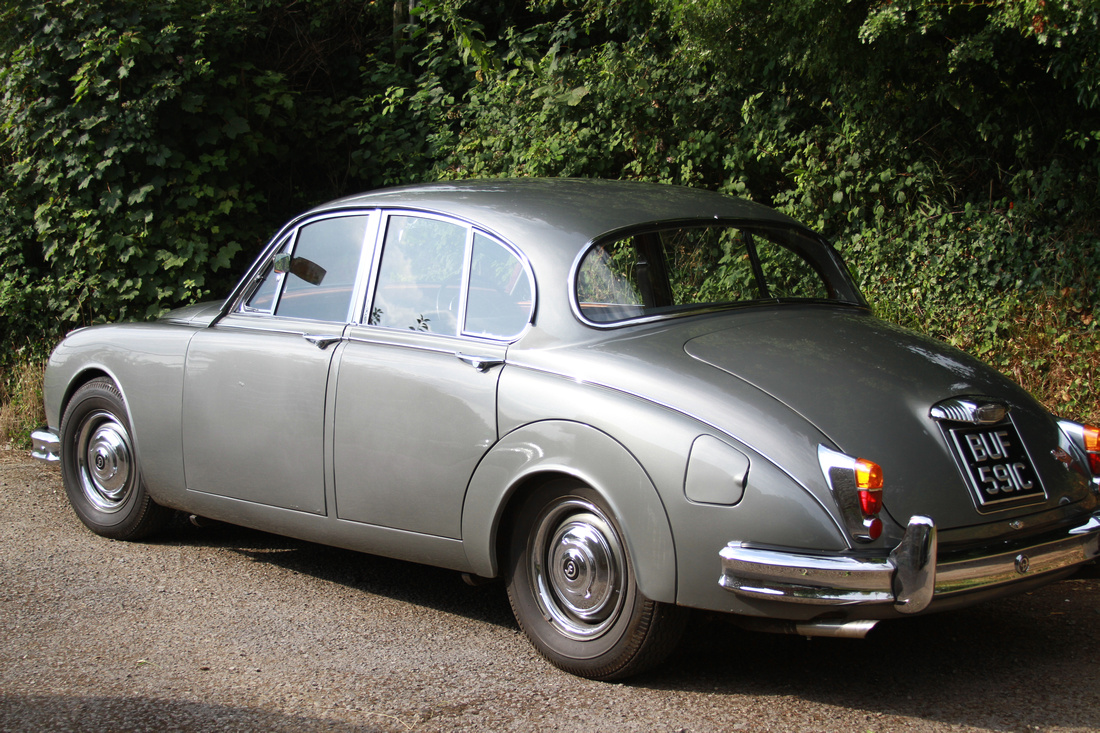 The property was nice and I could see the work being done to it. More sheep not sassy ones this time but skittish ones. I found out if you make kissy noises to horses they would come and say hello (I knew this already). If you do it to sheep it freaks them out and they run away.
I had to cross the motorway (scary) and into the town of Tormorton. I found my B&B and had a lovely shower. My knee was bothering me today and is quite swollen. I took some Ibuprofen at lunch and again tonight. I am hoping it will be fine in the AM. I walked into town to the only pub in this town (the town has like 15 houses and a pub). I was famished and was really really hoping they had something good for me to eat. They had quite the menu and I ordered the veggie fajitas. Who knows what I was going to get. It was AMAZING!!! The best food I have had in a while (State side included). I chatted with the very nice bartender who showed me an alternative route for tomorrow which goes by a yummy bakery. Sold. Not having to walk near the motorway and a bakery works for me. There was a couple in the pub that was reliving their first date they had in this pub several years ago.. The guy was really hot.. Why wasn't it me there a few years ago??
Two ladies and their dog came in as well who were doing the walk as well. Their dog bit my finger (no blood) as I was leaving. Bad puppy.
Back at my B&B I'm elevating my knee and trying to avoid looking at the wall where there is some sort of 3D ceramic bowl thing of a snake eating a frog.. What would ever possess someone to buy that for a decoration and hang it up in a bedroom? Horrible.. Fingers crossed for my knee being better tomorrow.