I am sitting in the garden of my end destination tonight in Kings Standley. There is a hive of bees buzzing to my left and two kitties carefully watching me to the right. The occational thud of an apple falling off the tree I'm sitting on makes for a natural symphony. The clip clop of horse hooves on the pavement on the street up above and the cooing of the doves (honestly though the dove situation is kinda getting old they are noisy).
I ended my day kind of in a zombie state but lets start at the beginning.
So whatever I ate last night at the pub didn't agree with my stomach. I stayed at the pub till around 10 chatting with my hero who saved me from the rain. I had an amazing bed and blankets at the hotel I was staying at but my stomach being upset made for a bad night sleep. I managed to have some yogurt and granola and a bit of egg and toast this morning. I knew I had a long day but I couldn't really stomach food. I figured I would start out and see where the day got me. When in doubt I could always catch a bus. Since I didn't come in on the trails last night I wasn't exactly sure where I was starting out today. I had to traverse down the main road which was a bit dodgy (the Brits have the best words) I made it to the entrance and realized just how much Paul who drove the mini-van basically saved my life by giving me a lift. The hill that I was suppose to have come down last night was all washed out from the rain as were many of the trails I was hiking on. A true knight in shinny mini-bus. Water Erosion below
My walk today started out in a logging forest which quickly changed to another Robin Hood type of forest. There were wonderful views peaking through the trees and I was being followed most of the day by ruined stone walls with beautiful moss on them.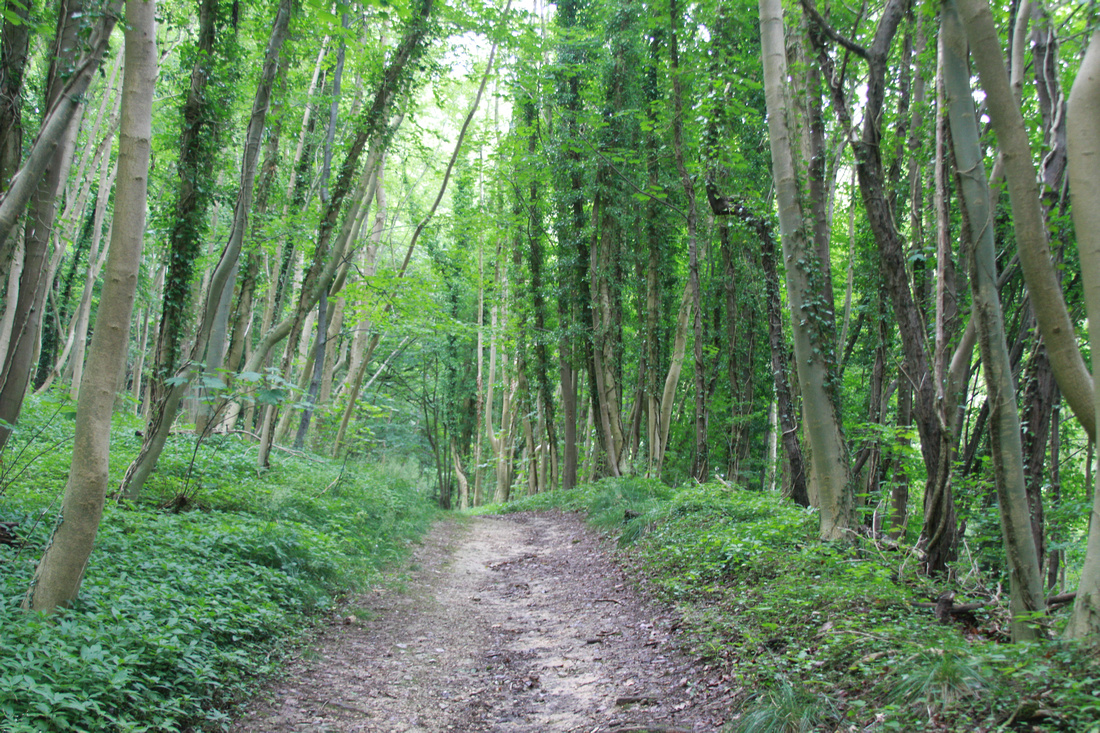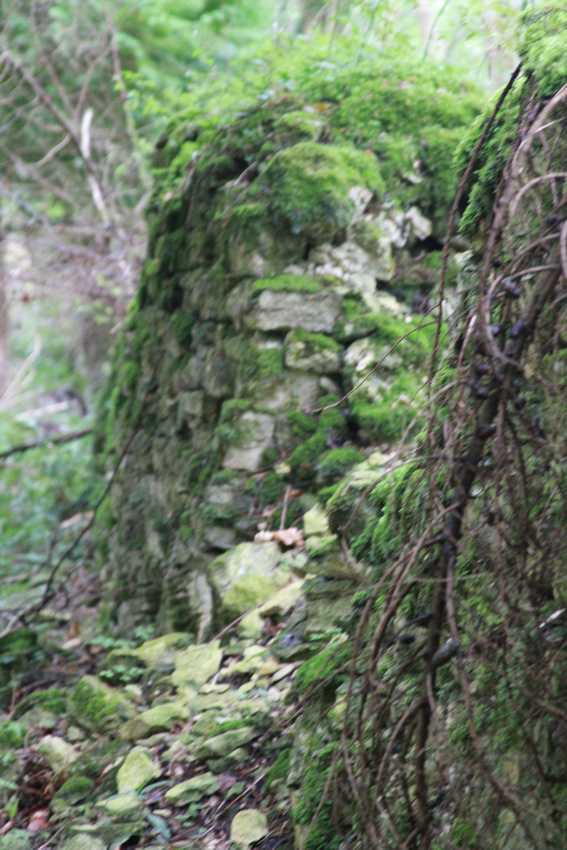 I strolled through more nature preserves and some scary hill where they have a cheese rolling contested every year. I guess they roll wheels of cheese down this frighteningly steep hill and you have to catch it. I guess it has been ended due to injuries but brought in some good tourist money in the past. I walked passed a couple today who were from Derry near the lake district.. bloody hell I couldn't understand a word they were saying. It's amazing the range of accents.. for the record that county's accent isn't sexy at all.. it sounds like they are coughing up a lung or something.
The weather was beautiful today nice and hot and sunny. I stopped for lunch today on another insane golf course. I was eating under a tree as some guys were teeing off. A few balls whizzed a little to close for comfort. I continued on after a brief lunch trying to get optimal time. The first leg of my trip was 6 3/4 miles. Yesterday with the London gang we did 8 miles in 6.5 hours so I was nervous on how I was going to get 17 miles done and I didn't start any earlier than yesterday.
The end of the first leg of my journey was in the town of Painswick. It was nice to see the quintensental Cotswold town again with some beautiful houses on the outskirts of town.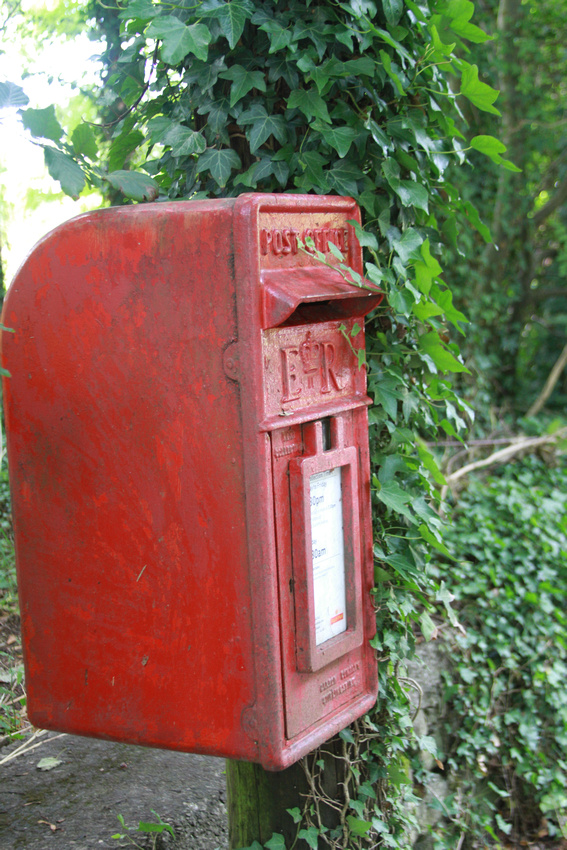 I was even more excited to finally find a pharmacy where I could get some deoderant and more blister bandaids. My excitment was short lived when I realized they closed from 1-2 and it was 1:40 at that time. I didn't want to wait so I continued on briefly stopping at the church which had amazing Yew trees throught the grave yard. At this point I was feeling better starving a bit but deturmined to finish the day. It was only another 8 1/2 miles to the next town so figured I'd give it a go.
I went through a few farms on the way out of town. Some very large ladies were guarding one field. They looked liked they had just been crossing a muddy river.
I passed through a very posh newly done farm with a beautiful stable. I was a little jealous. The next farm I passed through was Jenkins Farm. At this point I was a little upset that my brother in law (last name Jenkins) has been holding out on me. I am his favorite sister in law and he never told me about the family farm in England and how beautiful it is (just kidding) but it was the Jenkins Farm. The most exciting part of Jenkin's Farm was that I officially reached the half way mark of the trail. The half way marked 55 miles to Bath the end destination. It also marked almost the 1/2 way mark of my walk for the day.
As I continued to climb upwards (my ass is going to look fantastic with all this hill work) I stopped for another rest and snack overlooking the church and town I had just passed through. The stomach issue was over and now even after lunch I was starving. I guess I need those full breakfasts to keep me going. I was dragging at this point and feeling a little defeated.
I forgot that I had packed my headphones and plugged in my Ipod an had myself a little dance party. Since I wasn't seeing anyone on the trails I could sing along.. the sheep and cows protested. The music helped and my pace quickened again.
I passed only a few ponies today 2 greeted me this morning when I started off and one later in the day. He was looking kinda silly in his fly mask that ears were to big and floppy. One of our horses back home can relate to this same ear fly mask problem.
At the end of the woods that I was walking/dancing down I came to a fork in the road. The map told me to take this long loop around with "Amazing views" I noticed that if I popped up over the hill on the road it would cut out some time and i'm sure I would still see some views.. I was wicked smart and it worked out (I only got turned around once today)
After my once again beautiful views.. they really get you with the nice views.. you huff and puff up these huge hills and then you get to the top and you're like.. Ok.. this is amazing it was totally worth the work. I digress.
I walked through some beautiful wooded areas again heading down towards my destination or so people kept telling me. I was fading again. I wanted a snack.. there was a damn Tessco noted on the map (convience store) I had run out of chocolate bisicuts and I was really craving a chocolate bar.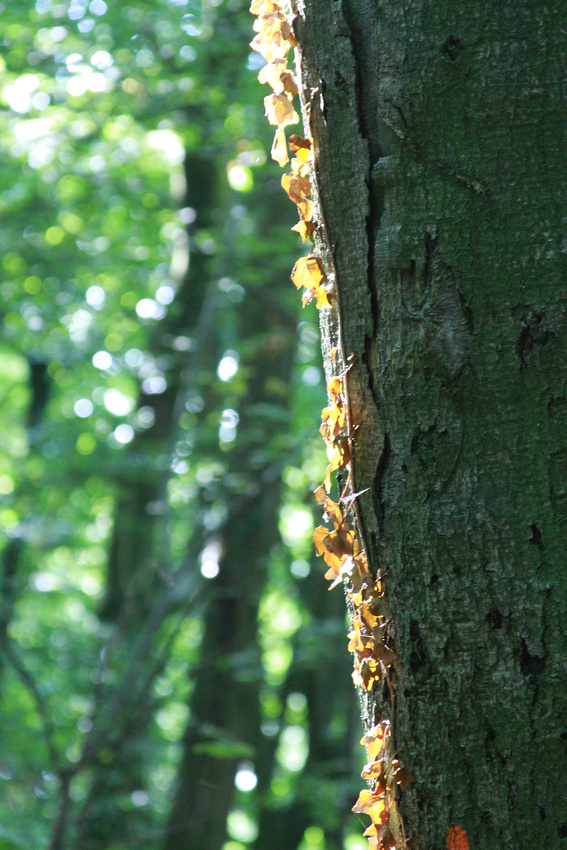 There was two ways into Kings Standley where I was staying the long senic route and the short route.. I was aiming for the short route. When I came out of the woods there was a marker but with no direct arrows. There was a gentleman sitting in his truck with his dog that I asked for directions. Never ask an Englishman for directions.. they will be all confusing. Then his wife and her friend came over.. 10 minutes of them debating where I should turn and where I should go we came to the consensice that I was suppose to go straight. Look for the Pigs they told me.. I thanked them and continued on. I came across the pigs. (so happy to see piggies) they were really cute big and muddy.. i have a soft spot for pigs.. and not cause they taste good to all you bacon lovers out there cause they are so cute. I continued on down the hill being pointed in the correct direction by other nice people. That is the one thing that has taken me by suprise. How nice everyone is. The media and movies has painted the British as cold and only showing emotion to horses and dogs. Everyone is so friendly.. well maybe not the couple that I couldn't understand this morning..they were a bit gruff.
I made it down the hill into the town of Stonehouse that was my almost destination. Now I just needed to take the short cut if I could find it. Well the hiking Gods were shinning down on me. Somehow I ened up by accident taking the short route. 3/4 of a mile to Kings Standley.. I have never been so excited to see a sign.
The town is beautiful and I'll take some pictures tomorrow.. I was on a mission and the mission was food. I was at the point of tummy growling starvation. That level where you really shouldn't go into any kind of food store. There was conviently a grocery store in this tiny town I was staying in. I went in and filled my basket with dark chocolate digestive bisicuts and hobnob cookies with cream and Cadbury chocolate with caramel. Then I made another round and picked up some stuff for sandwiches and fruit. I followed my directions to my B&B and almost flopped at their door.
The couple that own this B&B Orchardene are so sweet and welcomed me into their home. The best part they did a load of laundry for me. As you have seen in previous posts I lost my deoderant. Not like that helps on hot days like today. But damn I stunk today. I went to put on my rain coat this morning and the stink almost knocked me over. Carrying a pack all day and sweating whether its raining or sunny makes for some stinky clothes. In my defense I passed some guy today who did not look sweaty but man did he stink and I was 15 feet away from him. I am at least showering every day.
The shower pressure is amazing at this house.. no need to exfoliate. Hot shower clean clothes and dinner and I was a new person. I made myself a sandwich and some crisps (chips) and some fruit for dinner and parked myself out in the garden to start my entry for today. They have 2 kitties that supervised. A hive of bees was buzzing and cows mooing in the distance works for me. Best dinner I have had so far on this trip.
One of my assistants
Tomorrow is a shorter day because I am staying 4 miles out side of the town I am going to. So that makes for only a 11 mile day tomorrow.. Piece of cake.. right??
Lessons of the day:
1. Don't sniff your clothes in the morning when hiking they are going to smell bad just go with it.. they aren't going to smell any better by the end of the day
2. There are many different kinds of mud. Sticky mud, gooie mud, stinky mud, slippery mud. I experianced all of these today
3. A good tune can liven your step
4. Sometimes missing a turn actually works in your favor
5. Dark chocolate digestive bisicuts are worth the 17 mile wait.